There are a variety of ways in which people now read their emails. There is the traditional way through desktop applications like Outlook, some through their browsers on websites such as Gmail and Hotmail, and more and more often through their phones and tablet devices. This is why when we design and code emails it is important to ensure that they work and format correctly across a wide selection of devices and applications.
Previously that meant having a huge number of email accounts, desktop applications and a selection of devices, and spending a lot of time; but not anymore! Thanks to Litmus we can test our emails across a wide range of email clients with a few clicks. Litmus allows you to preview what your email will look like in all the major (and minor) browsers, websites and devices.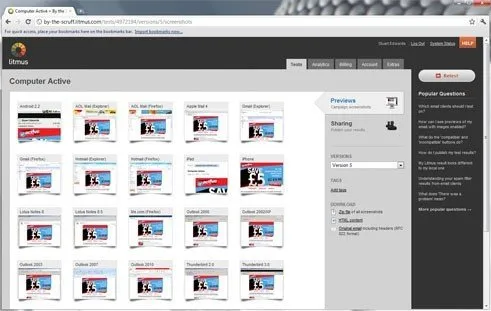 Each email client renders HTML emails differently, so with Litmus we can quickly see any differences and adjust the code accordingly. Therefore we can assure our clients that their email will display correctly across all the major email clients and a wide range of devices.